David Kowalski
President/Executive Director, Labor Guild
Retired President, UWUA Local #318
A founding member of the Utility Workers Union of America Local 318, Dave began his involvement in the labor movement as a rank-and-file gasworker. He took on increasing responsibility in his union, moving from steward to executive board member, and eventually found himself serving as president of the local. In 1984, he decided to enroll in the Labor Guild school classes. Dave recalls that it was at the Labor Guild that Dave first met Father Ed Boyle, "the closest man I'll ever meet to a saint," marked by his work ethic and his devotion to social and economic justice. Dave continued his education by enrolling in the UMass Boston Labor Studies program, receiving his bachelor's degree in 1990.
Kowalski has served as an instructor and also served for three years on the executive board of the Labor Guild. He was elected as president of the board in January 2019. He will continue to lead the board in addition to taking on responsibility for the day-to-day operations of the guild as executive director.
Elissa Cadillic
Vice President, Labor Guild
President, AFSCME 1526
Elissa Cadillic is the president of AFSCME 1526. She has been involved with the union for over 20 years in various positions and continues to advocate for the safety and health of her members. She is also currently the Chair of the Board for MassCOSH.
Hugh Boyd
Recording Secretary, Labor Guild
Assistant Business Manager and Treasurer, IBEW Local 104
Hugh Boyd is currently an Assistant Business Manager and Treasurer at IBEW Local 104.  A 32-year union member, Hugh has served in many capacities from Executive Board member to union representative.  He has a breadth of experience in many aspects of unionism.
Thomas P. Kerr, Jr.
Treasurer, Labor Guild
Assistant Business Manager, Pipefitters Local 537
Tom Kerr has been the Assistant Business Manager at Pipefitters Local 537 since 2010. Prior to holding this position, he served as Business Agent for the Refrigerations Division, and as President of his local from 1998-2002. He has also been a member and supporter of the Labor Guild for many years. He began taking classes in 1995, and has been on the Board for almost 20 years.
John F. Cronin
Member, Teamsters Local 25
John Cronin is a thirty year Teamster with the bulk of his experience in the residential rubbish industry. John was serving as a trustee on the Executive Board of Teamsters Local 379 when they voted to merge with Teamsters Local 25. He has been a Labor Guild member since 2005.
Francis X. Callahan, Jr.
President, Massachusetts Building Trades Council
Frank Callahan began his career in the labor movement with the Pioneer Valley Building and Construction Trades Council, AFL-CIO in 1990. He was appointed Legislative Director for the Massachusetts Building Trades Council, AFL-CIO in 1996, and elected President in 2007. He is a member of the International Union of Painters & Allied Trades Local 939. He is also Executive Vice-President of the Massachusetts AFL-CIO, Delegate to the Greater Boston Central Labor Council, President of the Construction Institute, a member of the School Building Advisory Board of the Massachusetts School Building Authority, a member of the Board of Directors of the Friends For Children and serves on the Blue Cross Blue Shield Labor Advisory Committee.
Hugh J. Cameron
International Secretary-Treasurer, International Union of Police Associations
Hugh Cameron began his law enforcement career in 1984 with the Sharon Police Department, where he proudly served for 28 years and earned the rank of Sergeant. He served as Treasurer and then President of the Sharon Police Association, and later Vice President and then President of the Massachusetts Coalition of Police. He has served as a Vice President of the Massachusetts AFL-CIO, Vice President of the Norfolk County Central Labor Council, and I.U.P.A. Executive Board Region 12 Vice President serving on the Constitution and Legislative Committees. Hugh was elected I.U.P.A. International Secretary-Treasurer in 2016.
Martin Castillo
Organizer, IUPAT DC #35
Martin's bio coming soon!
Donald Cronin
Organizer, SEIU 888
DJ Cronin is an organizer at SEIU 888. He began working in the labor movement as a union steward at Shaw's Supermarkets warehouse in Methuen. After he was fired for carrying out his union duties and fighting for justice for the workers there, he became an organizer with UFCW 791 and then worked with Massachusetts Jobs with Justice, IBEW, and now SEIU Local 888, which builds power among public service workers and higher education in MA.  He has taken classes at the Guild for the past six terms. This is his first year on the Board.
Therese DiMuzio
Board Member, Boston Musicians Association, AFM
Therese's bio coming soon!
Lisa Field
Associate Director, Legislative Division, MNA
Lisa Field is a long-time labor and social justice activist. She has held several positions within the labor movement including steward at Fitchburg State University for AFSCME Local 1067, President of AFSCME Local 1067, Staff Representative at AFSCME Council 93, Regional Representative at SEIU Local 888, Field Services Director at SEIU Local 888, and currently Associate Director Legislative Division at the Massachusetts Nurses Association.
Donna Finnerty
Vice President, East Boston Savings Bank
Donna's bio is coming soon!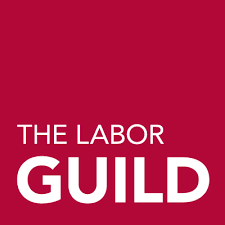 Stephen Finnigan
Sub District Director, USW
Steve's bio coming soon!
Thomas Gosnell
President, American Federation of Teachers
Tom Gosnell enjoyed a 15-year teaching career in the Boston Public Schools. He held volunteer posts with the Boston Teachers Union starting in 1975 and was the first teacher in Boston to be granted a year-long paternity leave following the birth of his son in 1976. Tom transitioned to working for the Boston Teachers Union, and was elected to the Executive Board of the AFT Massachusetts in 1982. He has served as the President of the American Federation of Teachers Massachusetts since his election in 2006. Tom has been involved with the Guild Board for over a decade.
Paul Kelly
Partner, Segal Roitman
Paul Kelly is a trial lawyer, labor lawyer and Fund lawyer advising labor organizations, Taft Hartley Funds and individual workers. In 2010, Paul became a member of the Labor Guild Executive Board. He has been teaching Labor Law at the Guild since 1984. He has also been a member of the Adjunct Faculty at Suffolk Law School, where he taught Massachusetts Practice from 1998 to 2014. He received the Cushing Gavin Award as an outstanding Union attorney in 1996, and has also been named a Massachusetts Super Lawyer in labor and employment since 2007.
Eileen Norton
Director of Organizing, Massachusetts Nurses Association
Eileen Norton is the Director of Organizing for the Massachusetts Nurses Association (MNA). She supervises labor educators at the MNA Labor School and Leadership Summit, and has done extensive organizing around the Safe Staffing Ballot initiative and the Bernie Sanders campaign. Prior to coming to MNA, Eileen worked as a staff nurse in various positions in acute care and served as Unit Chair at Carney Hospital. She was a delegate to American Nurses Association and served on the Task Force on Unlicensed Assistive Personnel and the Board of Directors of MNA. Eileen is the current president of the Labor Guild Executive Board, and has been a Board member for 18 years.
Brian Lang
President, UNITE HERE Local #26
Brian's bio is coming soon!
Paul McCarthy
Labor Consultant, Collective Bargaining Associates
Paul is a Union Organizational Specialist who works closely with union leaders to help solve organizational problems and build union power and effectiveness. He is a valued and seasoned bargaining consultant, organizer, and strategist with over 40 years of experience. Paul's union leadership skills training programs and his trouble-shooting expertise are provided exclusively to organized labor throughout the United States and Canada.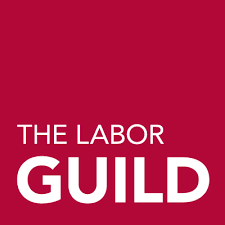 Chuck Monahan
Financial Secretary, IBEW 103
A member of Local 103 for over 50 years, Chuck has worked tirelessly to heighten awareness of workplace safety in the construction industry and beyond. He has spent more than 35 years in Local 103's leadership, first as recording secretary, later as business agent and today as financial secretary. He won the Labor Guild's Cushing-Gavin Award in 2001.
John E. Wolfe
Senior Consultant, MOR Associates
Jack has forty years of general management, marketing and sales, manufacturing, and financial experience. He has successfully managed entrepreneurial companies, and has been a director of and an investor in many more. He is currently engaged in business strategy and leadership development consulting for technology companies or organizations, with some focus on higher education, at MOR Associates. He also conducts selected investment banking and advisory activities.
David Shea
Business Representative, IUOE Local 4
David is a Business Agent with IUOE Local 4. He began working as an operator and union member in 1999. Over the following years, as he became more involved in the union, David worked as an organizer and was elected to the Executive Board of IUOE Local 4. He has held the position of Business Agent since 2007. David began taking classes at the Guild in 2004, and has been on the Guild's Executive Board for 3 years.
Joseph Sheehan
Retired President, PACE #1-1366
Joe was the president of a New England-wide amalgamated local union that represented primarily workers in the oil industry. He has been retired since 2011. He has been on the Guild Board for a number of years and served as Guild President for two years.
Khalida Smalls
District Coordinator for Strategic Partnerships, SEIU 32BJ-District 615
In 1997, Khalida joined the staff of Alternatives for Community & Environment (ACE), a community based environmental justice organization based in Roxbury, MA. She became Organizing Director there in 2012. She currently builds community/labor partnerships in her role as Director of Strategic Partnerships at SEIU 32BJ, District 615. She is also a core member of Olio, a worker/owner culinary collective in Boston. Khalida has received awards for her leadership and commitment to social justice from The City School, the Boston chapter of the Democratic Socialists of America, Community Labor United, and the Black Community Information Center Inc. She has been a member of the Labor Guild Board since summer 2016.
Mark Smith
Treasurer, AFSCME Local 1700
Mark's bio is coming soon!
Deborah Sullivan
Associate Director of Labor, MNA
Deb is a long time trade unionist, and has worked for 4 unions over the years. She began her labor education at the Guild, and then went on to receive her BA in Labor Studies at UMass Boston and her Masters in Labor at URI. Deb currently represent RNs with the Mass Nurses and also teaches at UMB.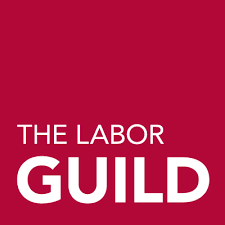 John Walsh
IBEW 2222
John's bio is coming soon!
Fr. J. Bryan Hehir
J. Bryan Hehir is the Parker Gilbert Montgomery Professor of the Practice of Religion and Public Life. He is also the Secretary of Health and Social Services on the staff of Cardinal Sean O'Malley in the Archdiocese of Boston. Previously he served on the faculty of Georgetown University's School of Foreign Service (1984-92) and on the Harvard Divinity School faculty (1993-2001) including three years as the Chair of the HDS Executive Committee. In Washington D.C., he served on the staff of the U.S. Catholic Conference of Bishops (1973-92) working on issues of foreign policy and domestic policy, including being the staff director of the Catholic Bishops pastoral letter ("The Challenge of Peace" – 1983). From 2002-2003 he was President of Catholic Charities USA, the nationwide network of social service agencies for the Catholic church in the United States. In the Archdiocese of Boston, Fr. Hehir represents Cardinal O'Malley to four social service agencies and also serves as a liaison to Catholic health systems in the Archdiocese. He was a member of the Vatican Delegation to the United Nations (1973 and 1978). At HKS he is a Faculty Associate at the Carr Center for Human Rights and at the Safra Center for Ethics and the Professions. His teaching, research and writing focus on ethics and foreign policy and the role of religion in world politics and in American society.
Hehir is a recipient of the MacArthur Award, the Laetare Award (University of Notre Dame), the American Academy of Religion's Martin E. Marty Award for the Public Understanding of Religion, and the Kennedy School's Carballo Award for excellence in teaching.
He is member of the Council on Foreign Relations, the International Institute for Strategic Studies, the American Academy of Arts and Sciences, and the American Philosophical Society. He served on the Board of the Arms Control Association and the Roundtable for Church Management.